While federal emergency preparedness training programs can be effective, they often fail to meet the real needs of our businesses and communities.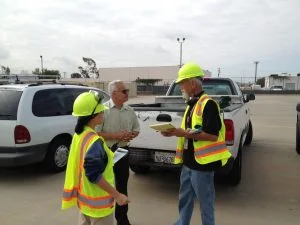 From the FEMA website: In Orange County, 10 miles from BERT's headquarters here in Irvine, there are 15 cities and agencies that offer CERT training 39 times per year. Each class hosts between 15 and 45 individuals which means that approximately 1200 slots are available to be filled.
Per the last census, there are 88,382 businesses employing 1.3 million people in the same area. Arguably, to reach even ten percent of the population, each agency would have to increase their delivery of CERT training by five times as much to reach only one person per business. Furthermore, to reach 10 percent of the population, each agency would have to increase their deliverable capacity by one hundred times as much.
While these statistics provide an example of one particular area, they are indicative of communities across the country. It is simply time for us as individuals and businesses to step up and take care of ourselves. Let us use the resources that we have.
BERT is located right here in Orange County, and will work side-by-side with your business to optimize the proper trainings and certifications for your employees. Contact us for a free consultation and see how BERT can bring your business to the next level with unique emergency preparedness training.