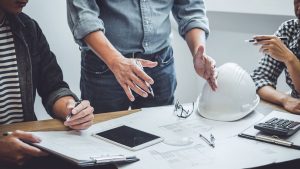 With on-scene management, one of the key components in CERT Basic Training, your objective is to identify the scope of the incident. How big is it? How small is it? What is the problem? Is this too much for us to handle? Do we need to just pull everybody back away and just take care of what we have right now?  
If you don't have any resources, your problem immediately becomes larger. For example, all your people that have done all that they are capable of doing could now be injured. Now, you may have people that are not trained in a task, but they can function as support, runners, or scribes. Constantly consider what their capabilities are, what their training level is and what you may have to explain to them. It takes a little bit longer to explain to a layperson what you want to do, but that has to do with the scope of the incident. You must constantly reassess: What do you have to work with?
Continuing on, what is your overall strategy?  Might you think to yourself, "Am I going to try to rescue everybody in a few hours?" That may seem like a great strategy, but you want to make sure that you have the resources to do that. At the least, do you have enough people to go do that? Again, you want to determine your overall strategy and make clear what you want to do. Once all of this has been done, you can deploy your resources and document the actions and results. You must document what everyone is doing. That is the first step in any incident or emergency.
If you are feeling lost at the thought of a high-pressure emergency situation, BERT can help. We offer specialized emergency management and training programs that are curated for your own business or organization. Contact us for a free consultation today!